About us
Active Peru Travel
organizes holidays through Peru since 2004, for larger groups as well as for couples and sometimes even for singles travelling alone. We work for the larger organisations and tour operators and also process individual quotes and look for appropriate solutions depending on one´s desire and budget. We work with reliable service providers and hotels throughout the whole of Peru.
Active Peru Travel
is based in Lima, gateway to Peru for most western travelers. We are specialized in organizing individual fully customizable tours which can leave at any date. We set up clients with an itinerary that perfectly fits their interests and time available.
Our vision:
Booking a tour over the internet and with a foreign provider requires some trust. We are as straightforward, honest and direct as one can be. No fancy slogans to formulate the best selling arguments. We have loads of experience in organizing Peru trips and know what is possible and feasible and what is not - and we will tell you!
Peru Hiking Tours, Machu Picchu Walking Tours
Organised Trekking tours in Huaraz, Cusco, Arequipa. Cultural holidays highlight of Peru. Travel packages Luxury travel hotel bookings group departures. Best travel in Peru. Hiking and trekking in the Cordillera Blanca and Huayhuash. Vilcanota Ausangate. Cusco and Machu Picchu

Peru Hiking Tours, Machu Picchu Walking Tours. Salkantay Trek to Machu Picchu, Choquequirao Trail, alternative Lares Trek, Ollantaytambo to Aguas Calientes.

Bus to the Huacachina Oasis, Paracas Peninsula & Ballestas Islands. Trips from Lima. Nazca Lines night bus to Arequipa. Colca Canyon and Misti Vulcano. Chachani Peru Hiking Tours, Machu Picchu Walking Tours Climb, Copacabana to Sangalle Trek in the Colca Canyon. Bus Chivay to Puno and Lake Titikaka. Taquile Island and Urus floating reed islands. Inka Express bus to Cusco or Andean Explorer. Andahuayllilas Church.
---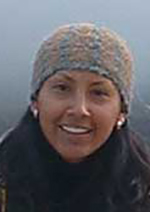 Katty Mayma Sanchez
Limeña (from Lima).
Katty
has been with Active Peru since 2004 and is responsible for hotel and transport reservations.
She takes care of our customers in Lima and has also been working as a tour guide on our traditional Peru tours.
Katty
speaks Spanish, English and starter German.
katty (at) activeperu.com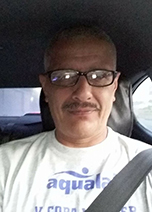 Lucio Mayma
Lucio is originally from Ayacucho but has lived in Lima most of his live. He is part of the Mayma family and with Active Peru since part of the office moved to Lima in 2011.
He is responsible for paperwork, some accounting and an occasional transfer.
Lucio
speaks Spanish and some English.
lucio (at) activeperu.com
---
---

Flor Sanchez
Flor is originally from the jungle town of Iquitos but has moved to Lima ever since she was little. She has been with Active Peru since 2011 and is responsible for accountancy.
Flor
speaks Spanish only.
flor (at) activeperu.com
---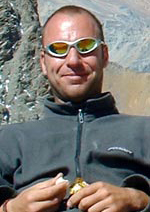 Denis Van Immerseel
Belgian, born 1970.
Denis
travelled over a decade around the globe before settling down in Peru in 2003.
He is responsible for exploration of new routes, itineraries and briefings in Lima.
Denis
speaks Spanish, German, English & Dutch.
denis (at) activeperu.com
---
---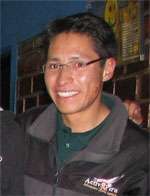 Romer Yauri Camones
Romer
has his roots in the Cordillera Negra (Pampas) and has finished his guiding studies in Huaraz City.
Ever since 2007 he has been responsible for logistics and our deposits in Huaraz and guides frequently day hikes.
In his free time he´s studying English and likes to ride his mountain bike.
Romer
speaks Spanish and starter English.
romer (at) activeperu.com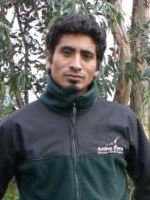 Wilder Bravo
Wilder
is with Active Peru since 2006 and our computer and technology guru. He's responsible for website, network and is currently busy programming a new reservation system. He does all stuff, that for some reason is not or cannot be done by anyone else.
If
Wilder
is not at a Metal-concert, he likes to ride MTB and has recently picked up rock climbing again.
wilder (at) activeperu.com
---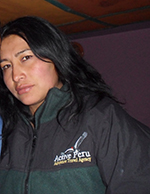 Verónica (Vero) Velasquez Yucra
Vero
is an official guide in the Cusco region and is responsible for our customers in Cusco and vicinity. She does Cusco briefings, Inka Trail reservations, train tickets to Machu Picchu, ...
Vero
speaks Spanish and English.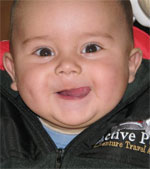 Nicolas
Born February 2008,
Nicolás
is the youngest team member and Active Peru heir.
He prefers to hide himself between tents and matresses in our deposit, HAS to be on every picture taken and thinks that his Daddy's laptop main purpose is downloading Thomas the Tank Engine episodes.
Nicolás
speaks Spanish, English and starter French.
---
Goodbye Tina, our apprentice 2009
Katty & Tina in the bar "13 Buhos"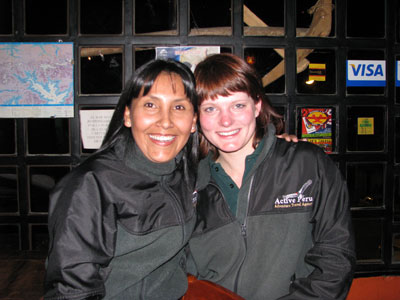 Vero, Denis & Jenny (Cusco)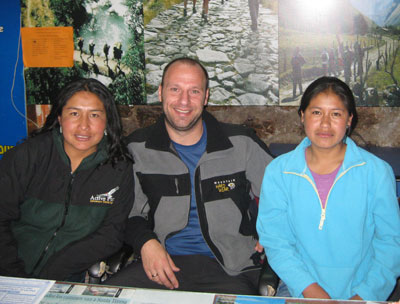 ---
Team in the mountains ...
Cesar, Glicerio, Marcos, Enrique & friends, Artesonraju expedition
Jaime & Marco Lliuyia, Huascaran expedition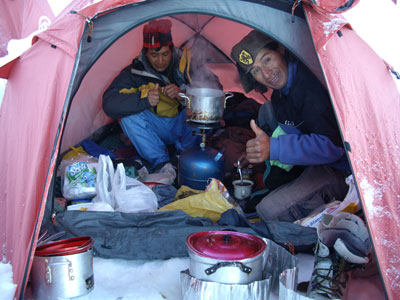 Romer (links) & David (with the guitar), Santa Cruz-Trek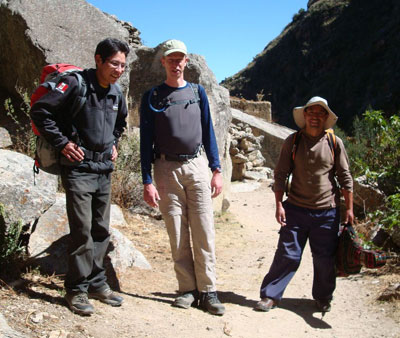 Denis (left below) & Hector (right below), Mount Pumarinri/Cordillera Huayhuash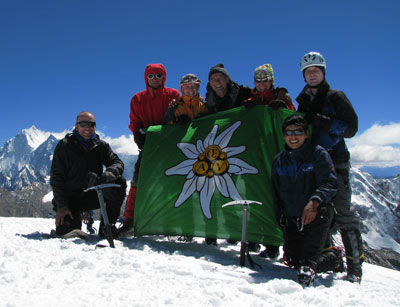 Simon (on the left from Hector), Hector (black North Face jacket) & donkey driver Pocpa (Huayhuash-Trek)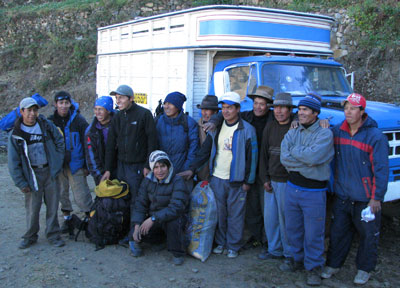 Glicerio (left), Carlos (right), Chopicalqui expedition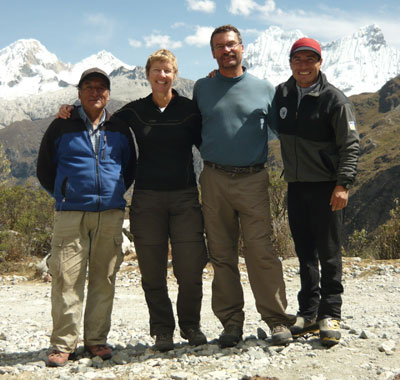 Roger (right) planting trees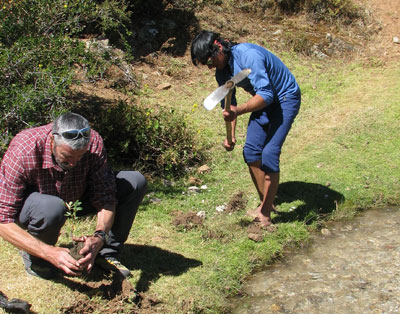 Carlos (left) & Roger (below), Alpamayo expedition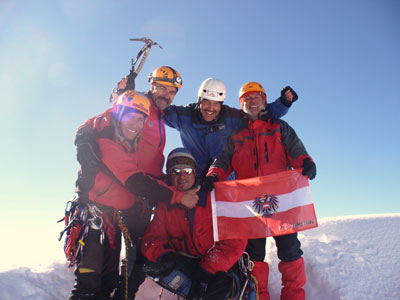 Arturo (right), Mountainbiking around Huascaran